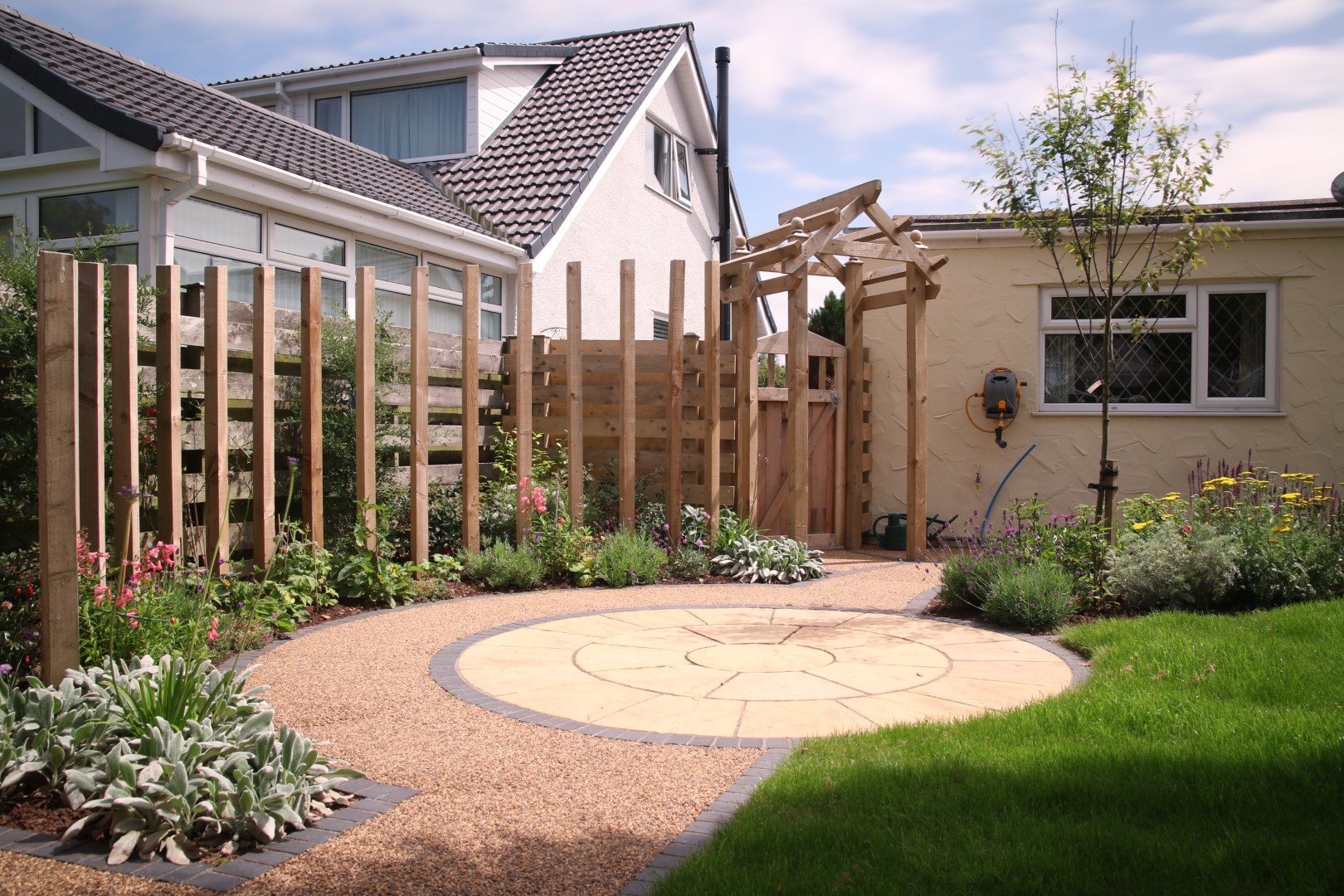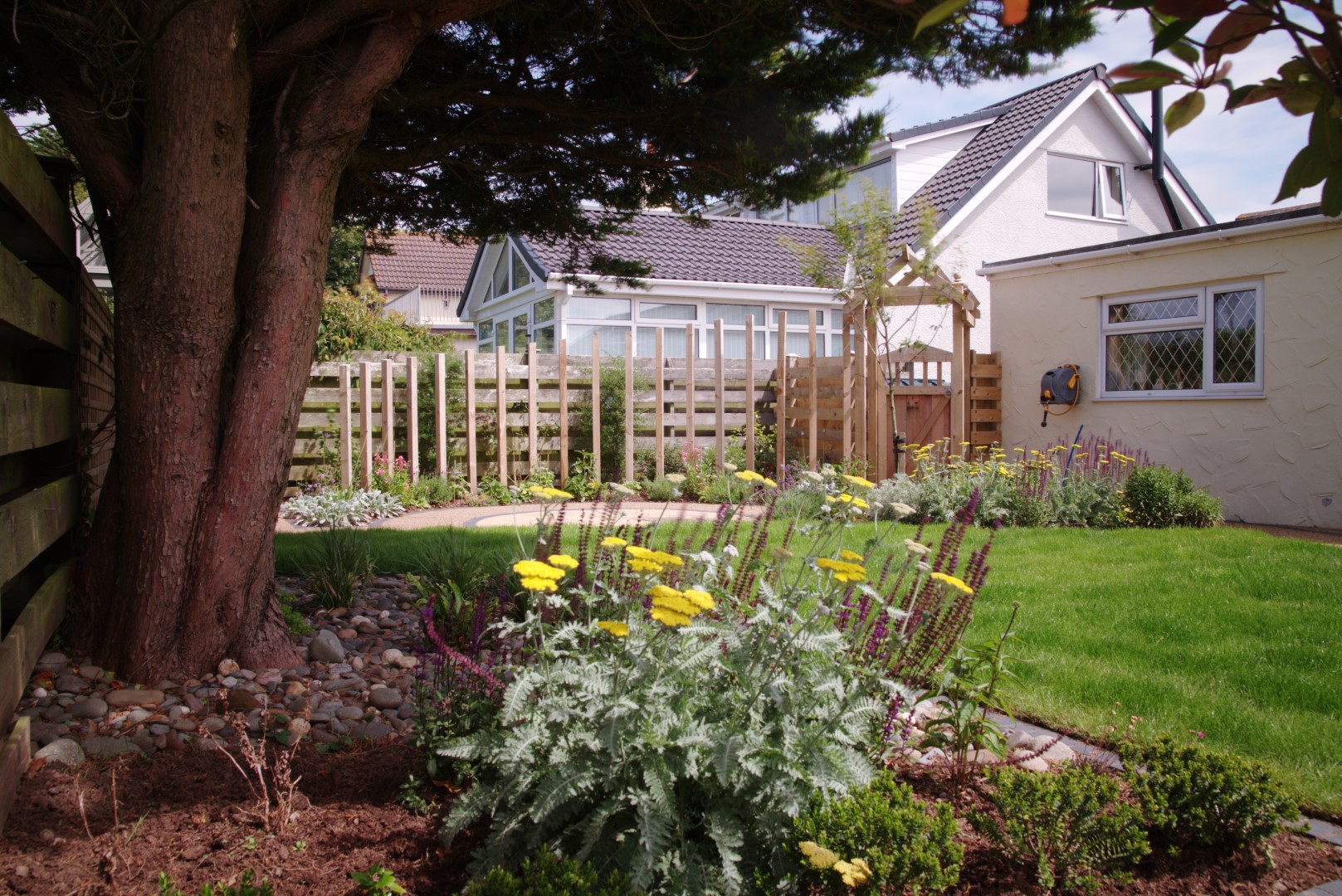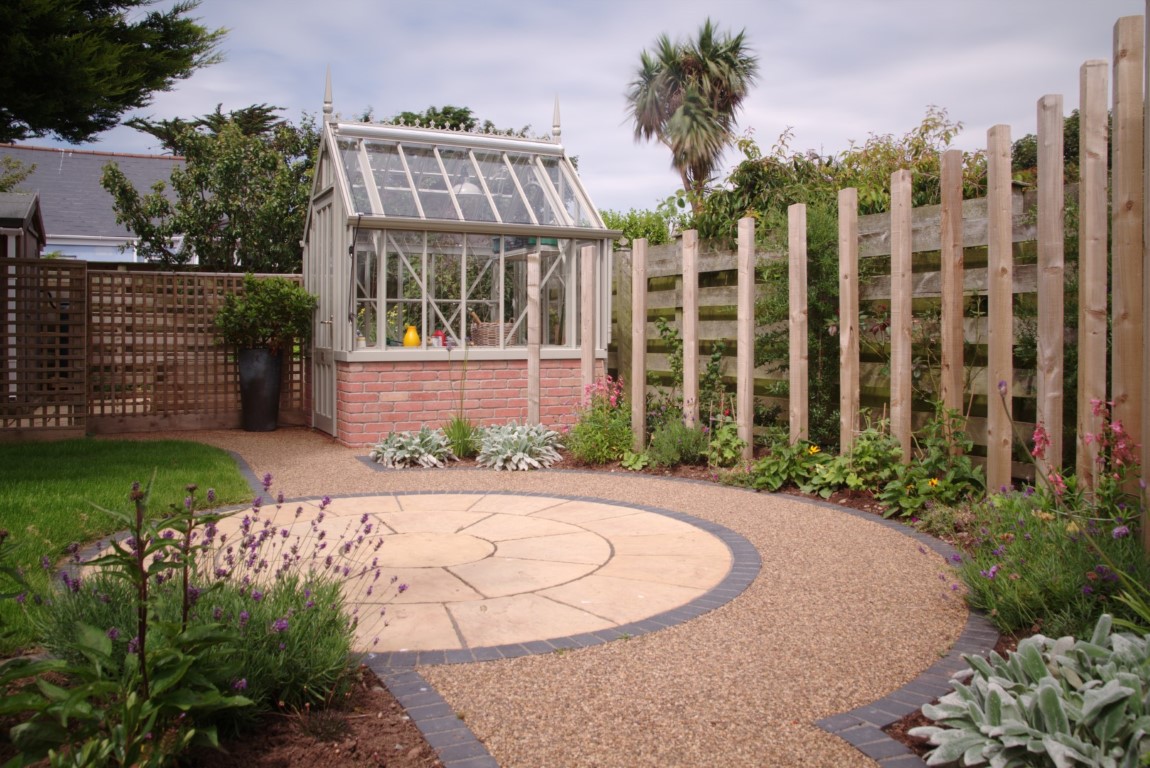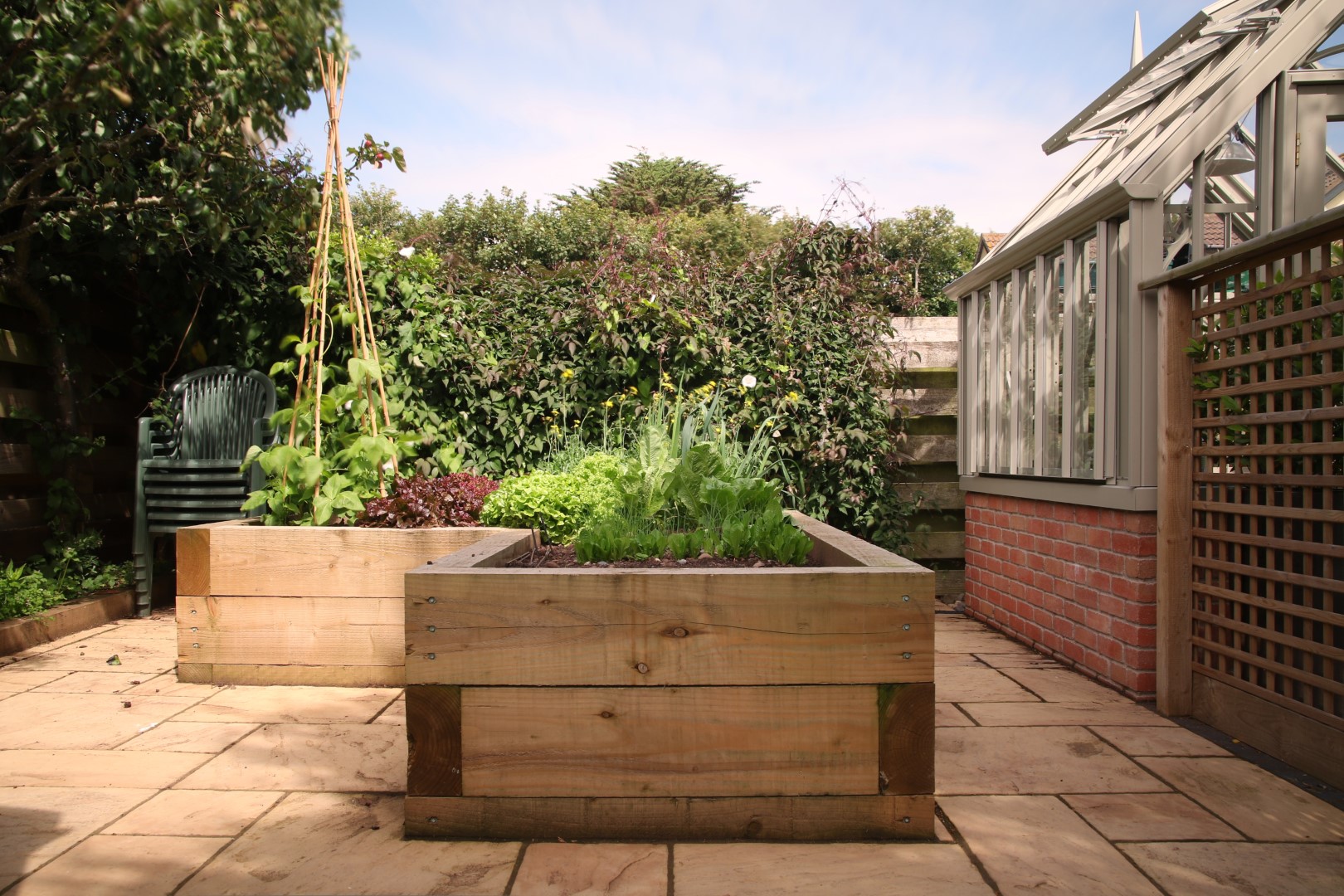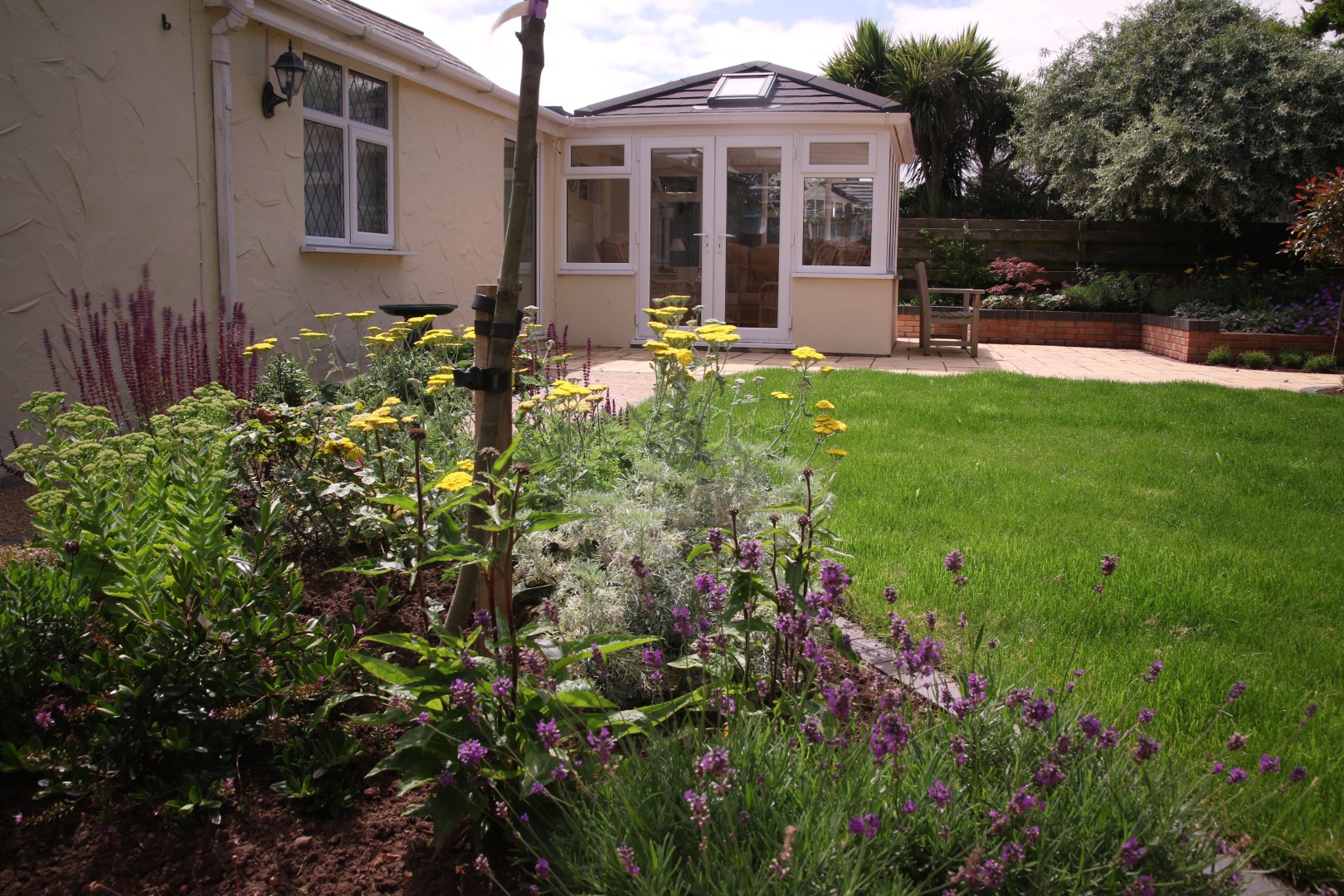 Private Garden, Peel
This rear garden was overgrown and unsuitable for our client who required an attractive and accessible step free space that fitted in more with their needs. We put together a design featuring level paved areas linked by free flowing curved pathways around flower beds and a small lawn space. The planting was designed to be low maintenance with a range of species chosen to provide colour at all times of the year.
A small kitchen garden area was incorporated into a section of the space along with a raised bed to aid accessibility and a bespoke greenhouse. This was partially screened using a low trellis to allow the occupants of the garden to have visual contact with each other at all times which was a particular requirement.
The central circular paving is backed by a curved vertical timber feature alongside a pergola and gate that provides privacy, visual interest and a backdrop to this focal point of this space.
We took this project from design through to completion by project managing the build with an established local contractor. We are looking forward to revisiting this space once the planting has become established.
Garden design & project management
Before photos